Getting by taxi from Lech Arlberg to Basel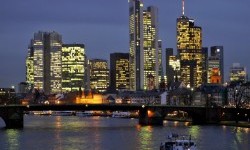 *Taxitransfer – Lech-Arlberg Basel
*Driving time: 3 Hr
*Driving distance: cca 280 Km
*Taxi-Route: Lech-Arlberg, Bludenz, Feldkirch,Diepolsdau, St. Gallen, Zürich, *Basel
*Price:  on request.
Driving directions to Basel, Switzerland. This route has tolls. Lech Head northwest on Lech toward Lechtal Str./B198 30 m, Turn left onto Lechtal Str./B198 5.6 km, Turn right onto Lechtal Str./Zürs/B198, Continue to follow Lechtal Str./B198 4.4 km, Taxi Turn right onto Arlbergstr./B197 5.9 km, Merge onto S16 via the ramp to Bludenz/Bregenz, Partial toll road 22.3 km, Continue onto A14, Toll road 37.9 km, Take exit 23-Hohenems toward Diepoldsau/Schweiz 500 m, At the roundabout, take the 4th exit onto Diepoldsauer Str./L46 300 m, Continue onto Hohenemserstrasse.
Entering Switzerland 120 m, Continue straight to stay on Hohenemserstrasse 1.5 km, Continue transfer Tramstrasse 600 m, Continue onto Diepoldsauerstrasse 400 m, At the roundabout, take the 2nd exit onto the A13 ramp to St.Gallen/St.Margrethen 400 m, Merge onto A13 Toll road 6.9 km, Taxi Continue onto A1 Toll road 115 km, At the interchange 59-Limmattaler Kreuz, keep right and follow signs for E60/A1/A3 toward Bern/Basel/Dietikon,Toll road 600 m, Merge onto A1/E60, Toll road 15.6 km.
Keep right to continue on A3/E60, follow signs for Basel/Deutschland/France/Brugg, Toll road 55.0 km, Take exit 3 toward Basel/Grenzach/Wyhlen/Wettstein 350 m, Merge onto Schwarzwaldbrücke 220 m, Continue onto Schwarzwaldstrasse 130 m, Transfer Turn left onto Grenzacherstrasse 1.1 km, At the roundabout, take the 4th exit onto Wettsteinstrasse 290 m, Continue onto Wettsteinbrücke 260 m, Continue onto St. Alban-Graben 110 m, Turn right onto Rittergasse 300 m, Turn right onto Münsterplatz 87 m Basel Switzerland.
The same preis for the transfer from Lech to Basel: punctual, safe, friendly and cheap with Anton's Taxi.
External links Basel